HotForex Partner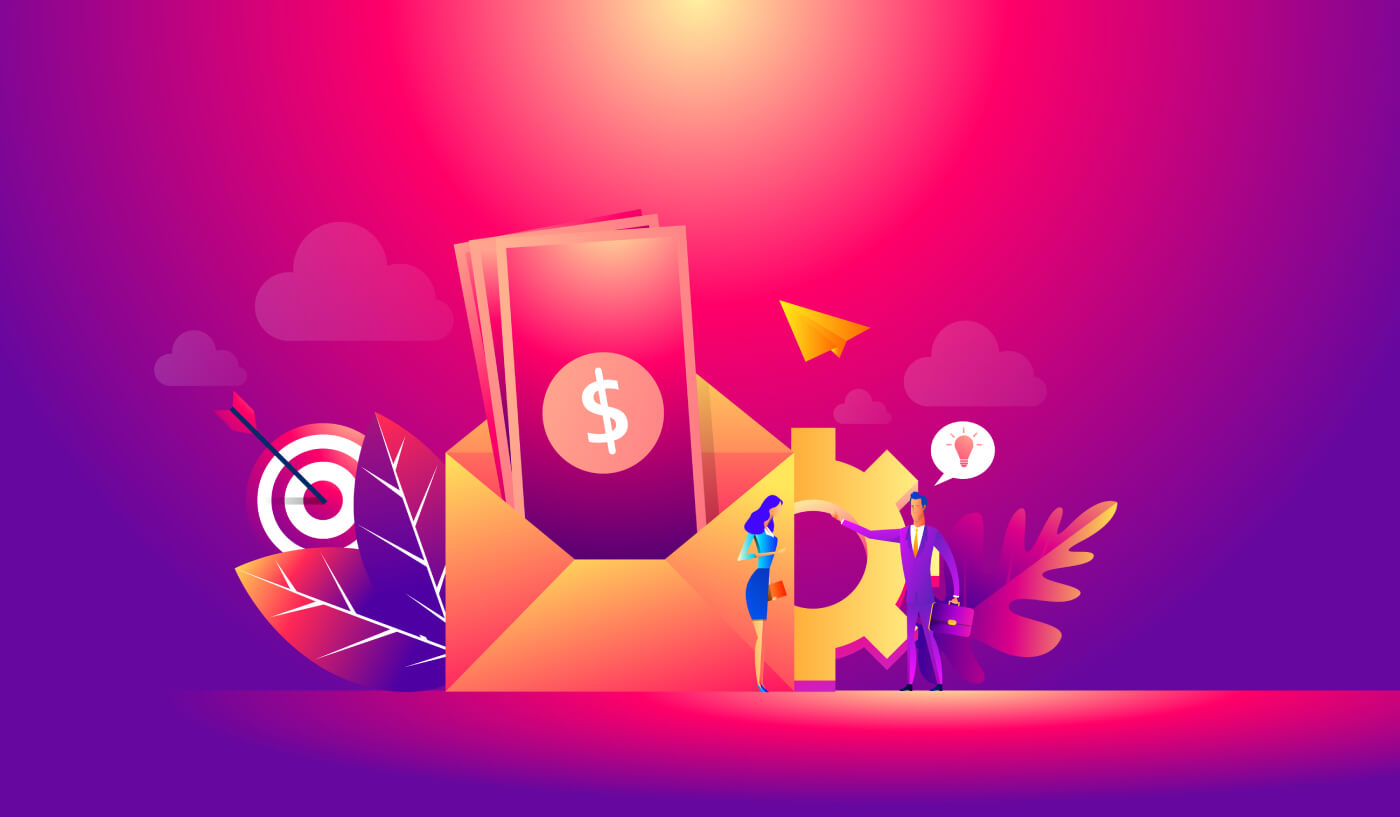 Partnerships Types
INTRODUCING BROKER
Our Introducing Brokers (IB) program allows organizations and individuals around the world to be remunerated for introducing new clients to us. We offer a total solution, from provision of the trading platforms to execution and settlement of transactions. An account manager is appointed to each IB to help them develop their business and to ensure we provide the highest levels of service. We take care of all the administration allowing you our IB to focus on the client.
AFFILIATES
HF Affiliates is the ultimate Affiliate Program in the Forex Market. We cater to Offline and Online Affiliates paying top commissions for referred clients to HotForex. With the best commission structure and tailor-made products, we can help you achieve your revenue expectations. This program does not require first class knowledge in programming or administration and your clients can always get updated and reliable information from the companys web page.
WHITE LABEL
Our custom White Label solutions are targeted specifically at financial institutions and consultancy firms from around the world. We focus on providing a bespoke service for each client, from branding to technology to the many other services we have perfected, delivered with maximum speed, reliable support and a promise that you will always maintain control. For more information contact us at [email protected] and one of our representatives will be in touch to help design the perfect solution for you.
REGIONAL OFFICERS
Our Regional Representative program is targeted at experienced partners who can help us promote HotForex in their own region. A Regional Representative that can manage a local office and has all the basic knowledge required in the Forex industry can work under our brand and offer their services on the territory of their region.




How can I register to become a partner of HotForex?
If you wish to become a Partner of HotForex, you simply need to click on
Become a Partner Now button
and fill out the application form provided.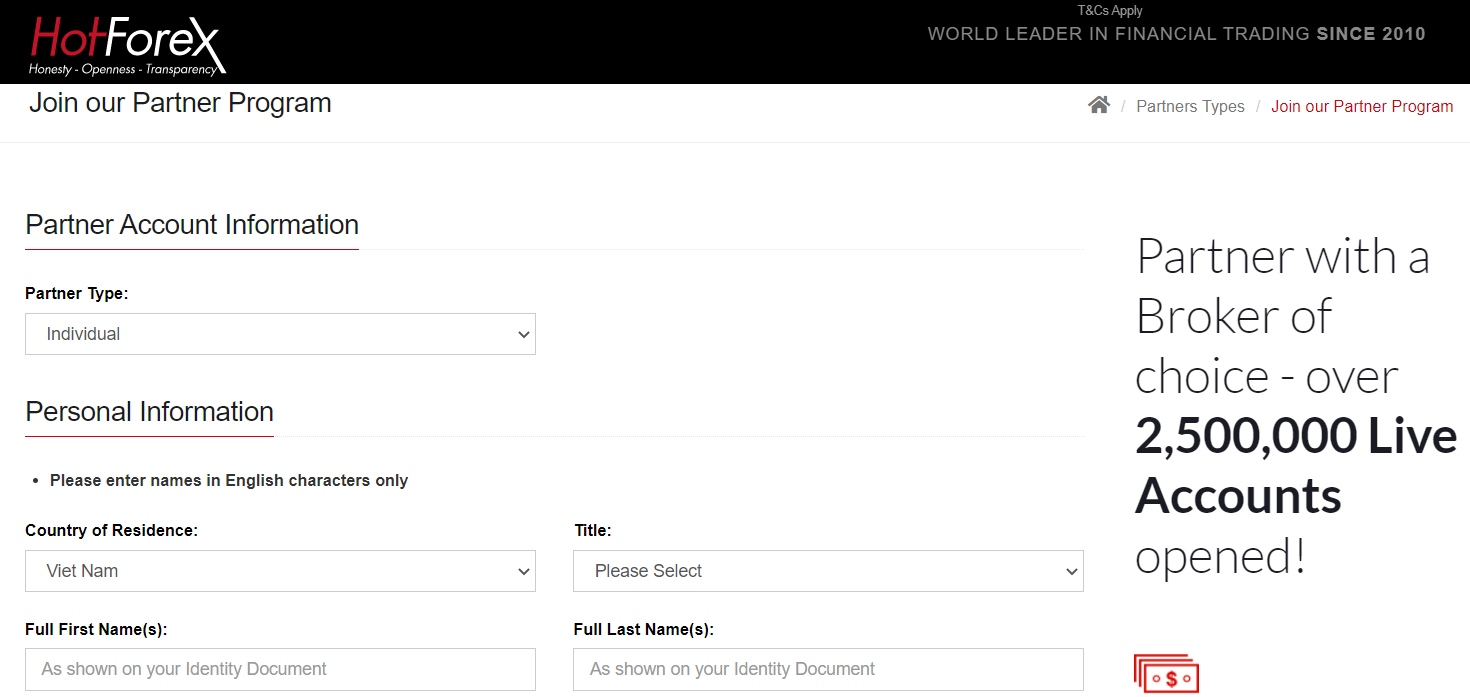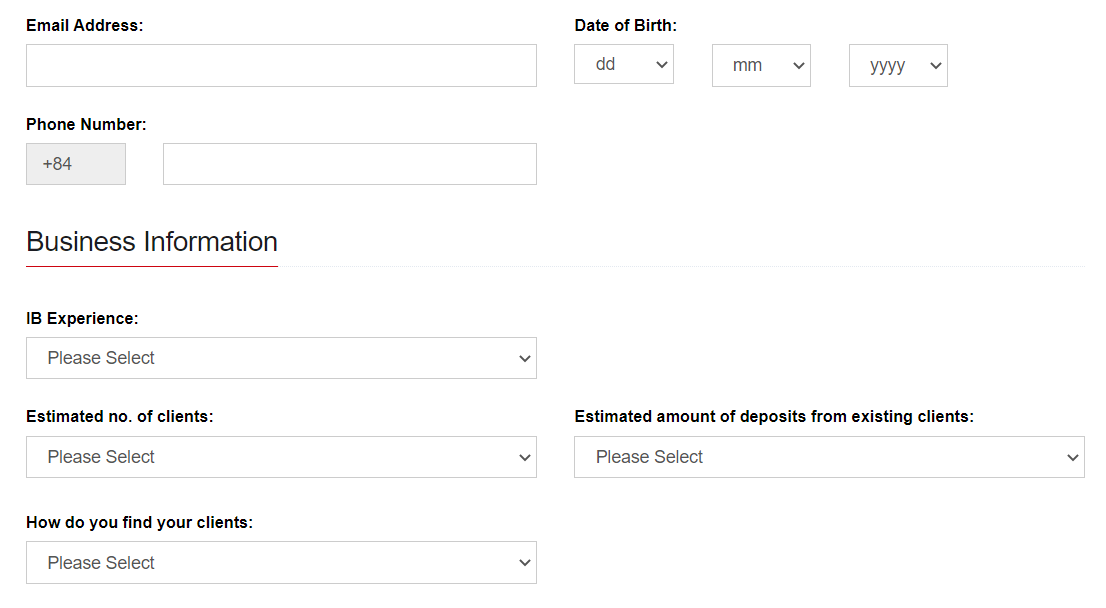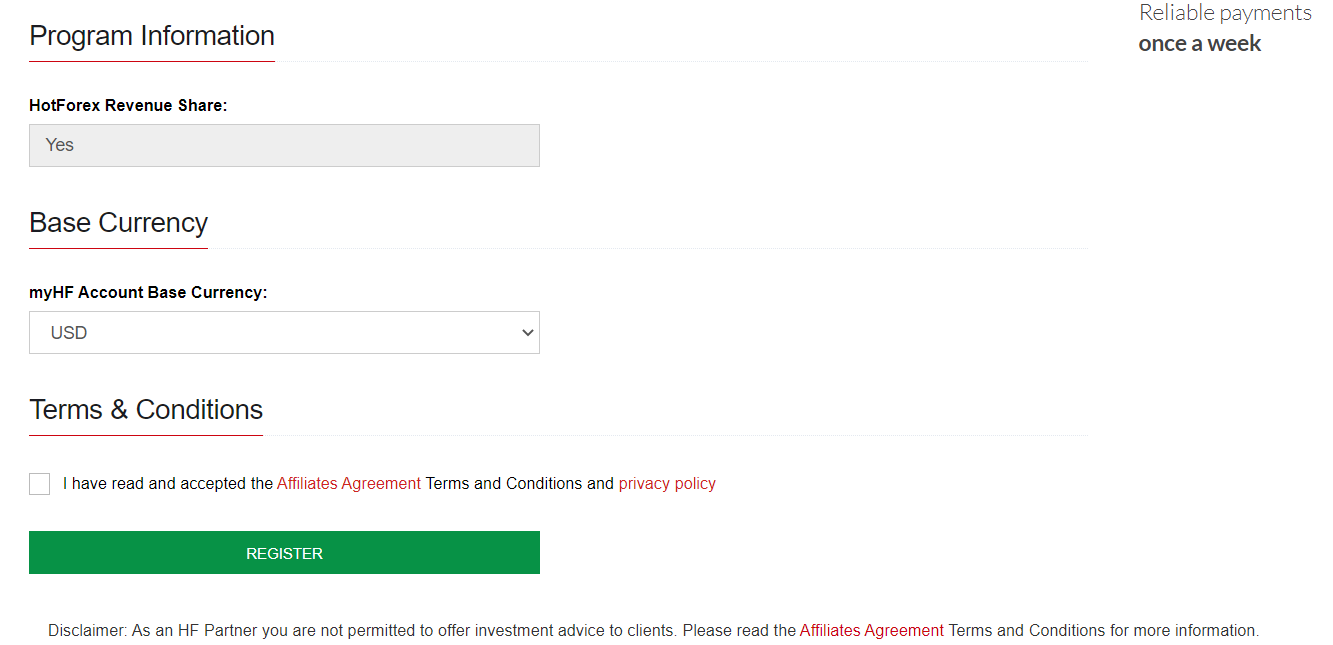 Once your application form will be submitted, a dedicated Partner manager will contact you within 36 hours in order to introduce you to our Partner Program and fully approve your Partners account.Your unique Partner link will be provided to you together with access to your own personalized Partner Room immediately after.
HotForex Partner Marketing Tools
Take advantage of our creative marketing tools and promotional materials to build successful campaigns, increase your traffic and take your business to the next level.
BANNERS
You'll find lots of great static and flash banners in your HF Partners portal that will help you to attract new clients and boost your results.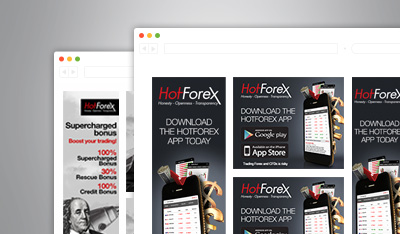 LANDING PAGES
Direct your potential clients to fully branded landing pages that convert as they match what Forex traders are most interested in.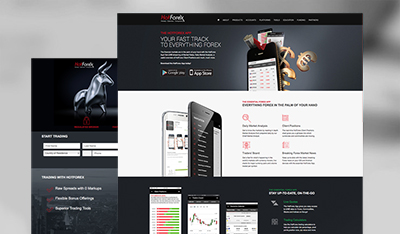 WEBSITES
If you are a high-volume affiliate or Master IB, we can provide you with a FREE website. Contact your Affiliate Manager for more information.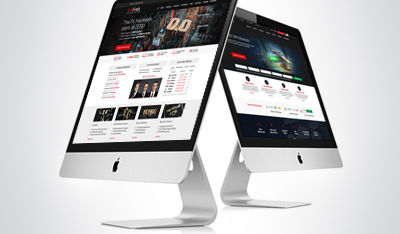 WIDGETS
Enhance your site with branded widgets! Choose the Live Price Feed, Market Sessions and Market News widgets that best suit your site.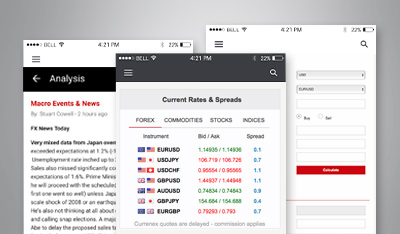 VIDEOS
Engage your clients and potential customers with a whole host of entertaining, informative and branded HotForex videos!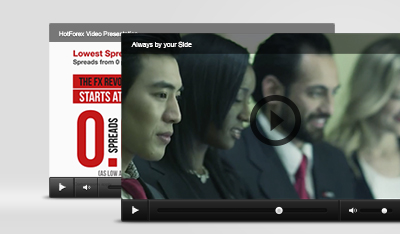 MARKETING MATERIAL
You don't have to spend time creating marketing material as we have marketing material about our most popular Forex trading products and services ready and waiting for you!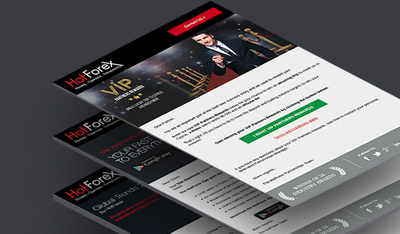 SCREENSHOTS
Don't waste time taking screenshots when we have already taken them for you. Use the screenshots around your site to direct traffic to HotForex.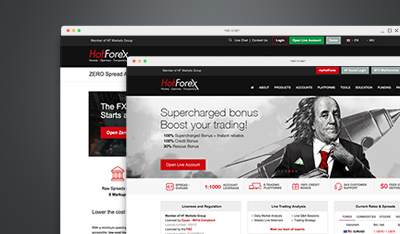 BROCHURES
Download our branded, professionally designed HotForex brochures and have copies printed whenever you hold a Forex trading event to attract new clients!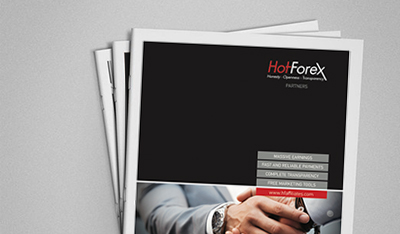 ROLLUPS
Your events need to look and feel professional and our designers have created a great range of roll-up banners that you can have printed in the size you want!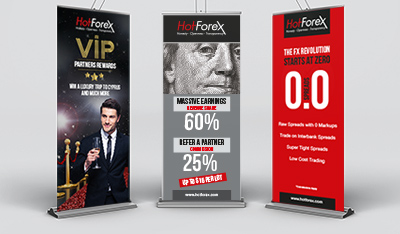 TUTORIALS
Engage your potential clients and introduce them to the world of Forex trading by linking to our online video tutorials, which are free-to-view.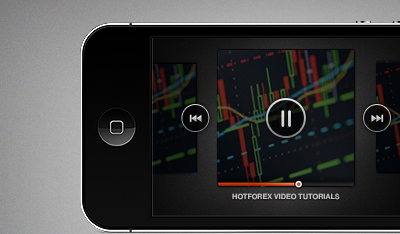 PRINT ADS
Increase brand awareness of HotForex in your region and attract more clients by placing our creative print ads alongside articles in offline media.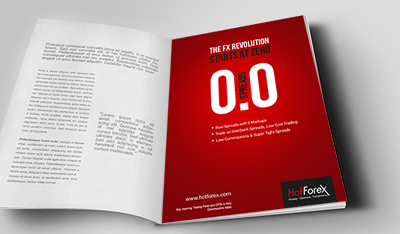 LOGOS
Need a HotForex logo? We have standard and vector HotForex logos in all shapes and sizes. Simply, choose the logos that you need!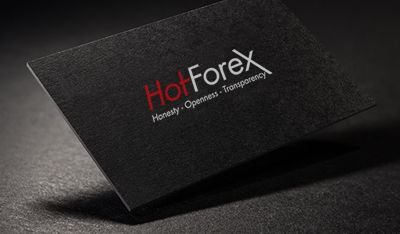 AVATARS
Our Partners love our range of avatars and wallpapers. Select your branded avatars and use them online to grow your presence.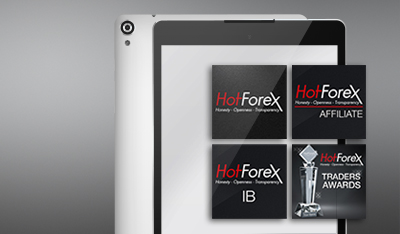 OUTDOORS
We even have billboard ads for you! Attract attention to your affiliate business and reach an offline audience by using these professionally designed ads.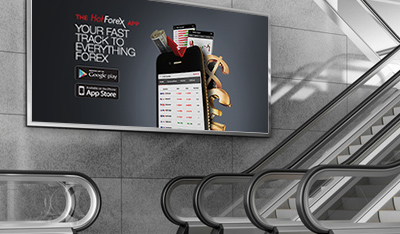 REBATES
Pay your clients rebates directly into their trading accounts with just a click. Let our advanced system do the work or manually authorise payments.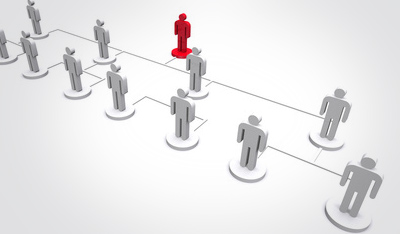 EDUCATIONAL SEMINARS
We host local educational seminars on a regular basis. Come along, meet our team and improve your knowledge of the financial markets.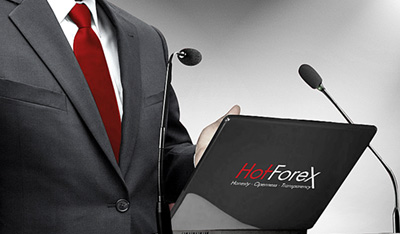 BRANDING GUIDELINES
Learn how to use the HotForex brand to bring you the best results with this handy guide. It has everything you need to represent us successfully.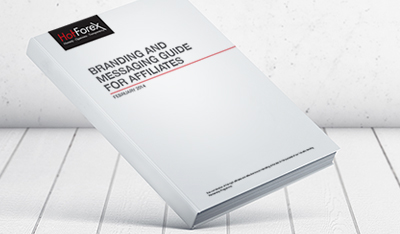 Why Choose HF Partners?
HotForex's partnership program, HF Partners, is the go-to Partnership Program for IBs and affiliates from around the world! Partners stay with us for the long-term because of the custom Forex partnership solutions we offer.
HotForex is a regulated broker respected throughout the industry for its commitment to openness, transparency and the provision of industry leading services to traders and partners alike.
When you become an HF Partner, you too will benefit from full marketing support and free promotional materials, exceptional on-demand support from our dedicated Partner Department and some of the best Forex partnership program conditions available on the market.
There's a reason why HF Partners is a multi-award-winning partnership program and it's because we support our partners, help them to grow their businesses and reach their full potential.  



HotForex Partner Advantages
REVENUE SHARE 60% - $15/LOT
Get 60% of Net Spreads based on the volume traded by your clients.
 Receive up to $15 per lot of net revenue that every trader you refer generates.
REFER-A-PARTNER COMMISSION
Promote us and increase your profit potential by referring new partners.
Earn 25% of the commission earned by your sub-affiliates.
AUTO-REBATE SYSTEM
Pay your clients an auto-rebate directly into their trading accounts.
Adjust the rebate for each individual client and choose manual or auto payments.
MULTI-TIER UP TO 5 LEVELS
Get a competitive advantage from our 5-tier affiliate tracking system.
Your affiliates earn for referring clients and other partners.
REVSHARE+ REWARDS
Get up to $5000 extra bonus on top of your standard partner commission.
Increase your earnings with an additional bonus every month.
EXTENSIVE MT4 MT5 REPORTING
Check your referral commissions in real-time with our advanced reporting system.
Generate detailed custom reports on demand to see where your business is going.
ACCESS TO FULL STATISTICS
Take advantage of our advanced affiliate program software to track client activity.
Analyse trends, commissions, raw clicks, payouts, sub-affiliate stats and top referrers.
NO SET-UP FEES TO JOIN
There are no set-up fees to become a HotForex Partner.
It's easy to get started and no experience is needed.
PERSONAL ACCOUNT MANAGER
If you need assistance, your personal account manager is here to support you.
Get exceptional support from experienced Forex affiliate account managers.
UNPARALLELED CONVERSIONS
Convert your clients with our industry-leading trading products and services.
Take advantage of our great selection of free marketing tools for affiliates.
FAST AND RELIABLE PAYMENTS
We have a weekly payment system that you can rely on.
Minimum affiliate payout 50 USD
A VARIETY OF MARKETING TOOLS
Make the most of our free marketing tools to boost your conversions.
Build exciting campaigns, increase your traffic and grow your affiliate business.
TIGHT SPREADS
We will provide your customers with the best possible spreads.
Rely on us for competitive conditions that you can use to attract more clients.
NO LIMITS ON COMMISSIONS
As an HF Affiliate you can attract as many clients as you wish.
Set your goals, grow your business and increase your earnings.
Earn 6 USD per standard lot for clients using the HFCopy account
FAQ of partner Program



How to activate your Partner account?
In order to have your Partner account fully activated, you will need to upload your KYC documents - PLE (proof of legal existence) and POA (proof of address which is no older than 6 months from an issue date)..  
Are there any fees to join HF Partners?
There are no setup fees to join the HF Partners program.  
Where can I get HotForex banners and how do I display the banners?
You can find all available banners separated by type in Partner Room section of Marketing Tools. In each section you can use additional filtering like filter by size, campaign (awards,bonus,web trader, etc) and language.
Click the
Get Banner Code
and Copy Paste this code to your page to get the banner displayed.  
How does the partner link work?
The ref-id is a tracking code used to track clients referred by Partners. Partners must include their ref-id in order to get credit for the commissions generated by their clients trades.
The ref-id is added to the URL link in the partners site. The following example shows how Partners 1234s link would look like: http://www.hotforex.com/?refid=1234.
Each partner can find their link at the front page of their panel for easy reference.



How does the commission structure work?
It is so easy, you just need to refer Prospective Clients to us and we do the rest. When a referral closes transaction, your commission is instantly generated into your Affiliate account.  
What is the commissions structure available?
HF Affiliates offers 60% and more Revenue Sharing for your referred direct clients. We also offer a commission for the sub-affiliates program. HF Affiliates gives you a chance to earn a standard amount per lot traded on forex and gold by your sub-affiliates clients.



Do you provide support to a partner working offline?
Yes we do! We are already working with hundreds of offline affiliates from around the globe and by having a dedicated Partner team we provide all needed assistance in a professional and timely manner. Do not hesitate to sign up now and start referring clients to HotForex..  
Can I add my real trading account or my relatives under my partner link?
Yes, under certain requirements - you can trade and earn commissions from your own or your relatives accounts.



Can I get commissions for the accounts I referred under fund managers?
Yes you can earn commissions from your clients that sign up under fund managers.  
How can I monitor the commissions on my partner account?
You can monitor the commission that you are generating from all accounts which includes retail clients, sub affiliates and investor accounts that are assigned to your Partner ID directly in your Partner panel.
We provide you with transparent Partner software which allows you to do so..  
Does HF Partners offer reporting tools?
Yes. We have advanced reporting tools to help our Partners monitor their traffic and turnover.  
How can I withdraw my earnings?
Your affiliate payouts will be processed to your myWallet. You can then proceed with its withdrawal via many available withdrawal methods.



What is minimum payout amount?
Minimum payout option is 50 USD. Payouts are processed to your myHF account.  
When are the partner commissions paid?
Partner commission payments will be done once a week, on each Wednesday between 9:00 a.m. and 17:00 p.m. server time. Minimum payout amount applies