Frequently Asked Questions (FAQ) in HotForex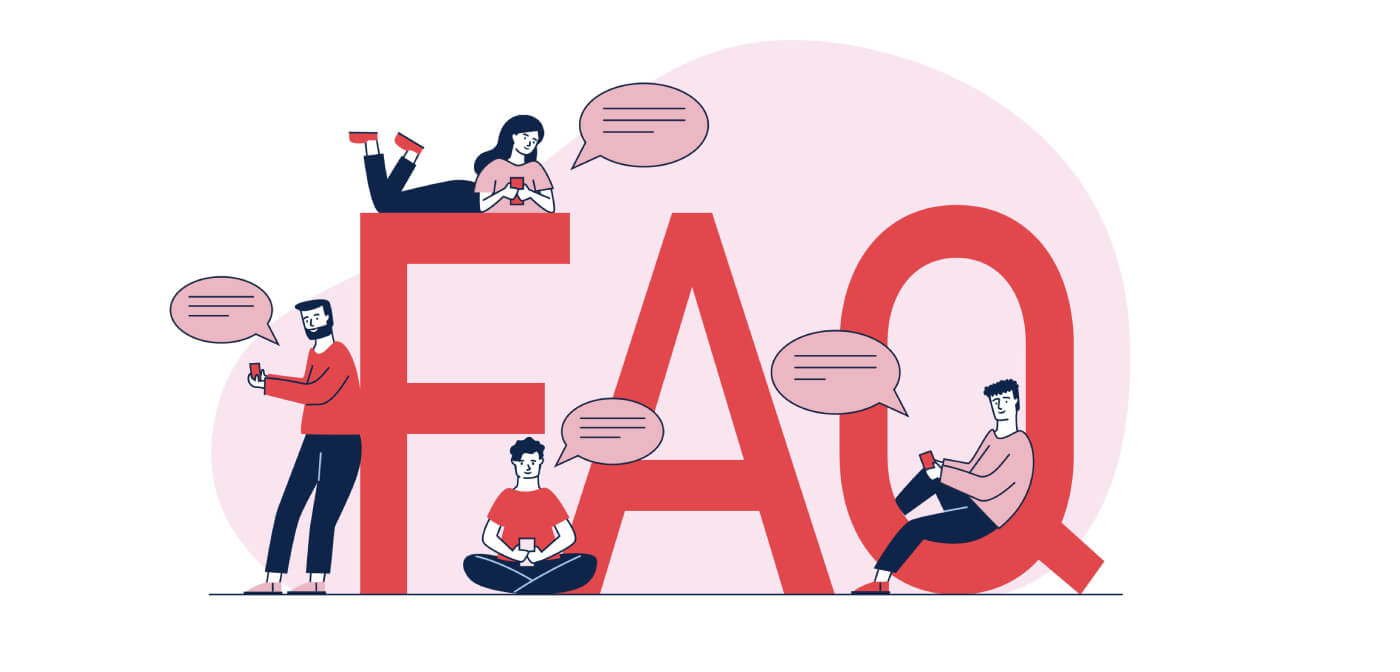 Is HotForex regulated?
HotForex is a unified brand name of the HF Markets Group which encompasses the following entities:
 HF Markets (SV) Ltd incorporated in St. Vincent the Grenadine as an International Business Company with the registration number 22747 IBC 2015
 HF Markets (Europe) Ltd a Cypriot Investment Firm (CIF) under number HE 277582. Regulated by the Cyprus Securities and Exchange Commission (CySEC) under license number 183/12.
 HF Markets SA (PTY) Ltd is an authorised Financial Service Provider from the Financial Sector Conduct Authority (FSCA) in South Africa, with authorisation number 46632.
 HF Markets (Seychelles) Ltd is regulated by the Seychelles Financial Services Authority (FSA) with Securities Dealers License number SD015.
 HF Markets (DIFC) Ltd is authorised and regulated by the Dubai Financial Services Authority (DFSA) under license number F004885.
 HF Markets (UK) Ltd is authorised and regulated by the Financial Conduct Authority (FCA) under firm reference number 801701.
Account Opening
How can I open an account?
 To open a Demo account click here. The demo account allows you to trade risk-free by providing you with access to HotForex MT4 and MT5 trading platforms, and unlimited demo funds.
 To open a Live account click here. The live account allows you to open an account with real money to start trading straight away. You simply choose the account type that best suits you, complete the online registration, submit your documents and you are set to go. We advise you to read the risk disclosure, customer agreement and terms of business before you start trading.
 In both cases a myHF area will be opened. MyHF area is your client area from where you can manage your demo accounts, your live accounts and your finances.



What is the difference between a myHF account and a trading account?
 Your myHF account is your wallet, which is automatically created when you register with HotForex. It can be used to make deposits, withdrawals and internal transfers to and from your trading accounts. Through your myHF area you can also create your live trading accounts and demo accounts.
Note: You can log in to your myHF account only from the website or using an App.
 A trading account is a Live or Demo account you create through your myHF area in order to trade any asset available.
Note: You can log in to your Live / Demo trading account only on the platform or the WebTerminal.



How do I log in to the trading platform?
You will need to use the login details you have received on your registered email address after creating a Live or Demo trading account.
You will need to enter:
 Trading Account number
 Trader's password
 Server. Note: We kindly inform you that you can use the server IP address should the required server not be available. You will need to copy the Server IP address manually and paste it in the Server field.



Do I have to provide any documents to HotForex to open an account?
 For Live accounts we need at least two documents to accept you as an individual client:

 Proof of Identification - current (not expired) coloured scanned copy (in PDF or JPG format) of your passport. If no valid passport is available, please upload a similar identification document bearing your photo such as National ID card or Driving licence.
 Proof of Address - a Bank Statement or Utility Bill. Please ensure however, that documents provided are not older than 6 months and that your name and physical address is clearly displayed.
Important Note:
The name on the Proof of Identification document must match the name on the Proof of Address document.
You can conveniently upload your documents directly from your myHF area; alternatively you can also scan them and send them to
[email protected]
Your documents will be checked by the verifications department within 48 hours. Kindly note, any deposits will be credited to the account only after your documents have been approved and your myHF area is fully activated.  
What leverage is applied to my account?
 Leverage available for HotForex trading accounts is up to 1:1000 depending on the account type. For further details please go to our Account Types page on our website.  
Deposit



What is the minimum funding requirement to open an account?
 The minimum initial deposit depends on the account type selected. Please
click here
to view all our accounts and the minimum initial deposit for each.    
 How can I deposit funds into my account?
 We offer a variety of deposit options. Please
click here
to see all available methods.
Withdrawal



How can I withdraw money?
You can withdraw at any time from the funds that are surplus to any margin requirement. To request a withdrawal, simply login to myHF area (your Client Area) and select Withdraw. Withdrawals submitted before 10:00am server time are processed on the same business day between 7:00am and 5:00pm server time.
 Withdrawals submitted after 10:00am server time, will be processed on the following business day between 7:00am and 5:00pm server time.
 To see all available withdrawal options, please click here



Does Hotforex charge for withdrawal?
The Company does not charge any fees for deposits or withdrawals. If any fees are applied they are charged solely by the payment gateway vendor, bank or credit card company.



How much can I withdraw from my Hotforex account?
Should credit/ debit card deposits be received, all withdrawals up to the amount of total deposits by credit/ debit card will be processed back to the same credit/ debit card on a priority base. withdrawn to the card per month is $5000.  



Trading



What is the spread?
 The spread is the difference between the bid and offer.
 To see our Forex typical spreads, click here



What are the minimum trading volumes?
 The minimum trading volumes will depend on the account opened. However, the minimum trade size we accept is 1 micro lot (0.01 lots). Minimum volume for US Oil, UK Oil and Indices is 1 standard lot.  
Where do you get your prices from?
HotForex clients have the ability to execute trades directly from real time streaming quotes, provided by the largest liquidity providers in the Forex market. Quotes are updated in real time.
 
When does the market open?
A true 24-hour market, Forex trading begins each day in Sydney, and moves around the globe as the business day begins in each financial center, first to Tokyo, then London, and New York. Unlike any other financial market, investors can respond to currency fluctuations caused by economic, social and political events at the time they occur - day or night. The market is open 24/5.    
What does it mean to be long or short a position?
 If you are buying currency, you are opening a long position, if selling - short. For example, if you buy 1 lot of EUR/USD, it means you open a long position for 100,000 of EUR against USD. And if you sell 10 lots of USD/CAD that means you open short position for 1 milion of USD versus CAD.    
How do I manage my risk?
The most common risk management tools in Forex trading are the limit orders and the stop loss orders. A limit order places restriction on the maximum price to be paid or the minimum price to be received. A stop loss order sets a particular position to be automatically liquidated at a predetermined price in order to limit potential losses should the market move against an investors position.    
What trading strategy should I use?
Currency traders make decisions using both technical factors and economic fundamentals. Technical traders use charts, trend lines, support and resistance levels, and numerous patterns and mathematical analysis to identify trading opportunities, whereas fundamentalists predict price movements by interpreting a wide variety of economic information, including news, government-issued indicators and reports, and even rumors. The most dramatic price movements, however, occur when unexpected events happen. The event can range from a Central Bank raising domestic interest rates to the outcome of a political election or even an act of war. Nonetheless, more often it is the expectation of an event that drives the market rather than the event itself.    
What if Im experiencing problems with trading or would like to place an order over the phone or via the live chat feature?
 If youre experiencing problems with your trades, or would like to edit an order over the telephone, please contact our execution team via phone. Please note that our trade execution team will only be able to edit or close existing trades only.    
 I still have more questions.
 Please go to hotforex.com and select Live Chat. One of our dedicated Support Agents will be able to answer any questions you may have. We offer 24/5 live support to all our clients. Alternatively, simply send an email to
[email protected]
.